Stolairus is a Transport Canada Approved Maintenance Organization (AMO#80-07) pursuant to CAR 573.02 for the maintenance of aeronautical products and holds Aircraft, Structures and Welding ratings. The scope of the privileges for each category is limited to that specified in the respective rating limitations documents accompanying the AMO certificate.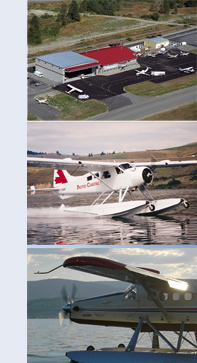 Stolairus can perform non-specialized maintenance on Piston and Turbine powered aircraft up to and including 12,500 lbs (5700 Kg). Stolairus can also perform various specialized and non-specialized work relating to aircraft repairs, modifications and welding.
Stolairus is also an Approved Manufacturing Organization pursuant to CAR 561 for the manufacture and certification of appliances, which is limited to the manufacture of various Supplemental Type Certificates (STC's ) and Limited Supplemental Type Certificates (LSTC's) listed in its approved limitation record.
All maintenance, manufacturing and administration functions are performed within an integrated 5,400 sq. ft. hangar and office facility, which is part of a 25,000 sq. ft complex at the north end of the Kelowna International Airport. Stolairus also has approximately 9,300 sq. ft. of dedicated ramp space directly outside of its hangar area.
The complex also has two additional interconnected hangars of approximately 16,000 square feet, which is available to Stolairus on "when needed" basis.